Customer satisfaction is our main focus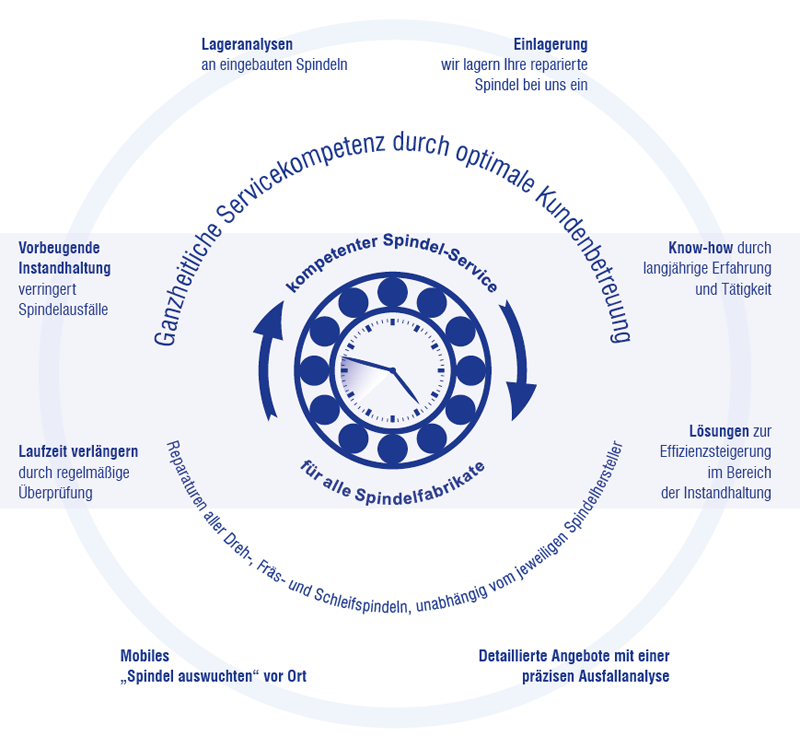 It's our ambition to give service to our customers in an optimal way and to do any repair on high quality level and just in time with comprehensible and fair cost-performance ratio.

Of course you will receive a detailed offer including a detailed failure analysis.

Our extraordinary know-how is based on long years experience and practice in this technology.

The scope of our work is to consult and to give individual service to each of our existing and prospective customers.

Break down and failure of spindles often have very different and special reasons – and our customers can rely on a professional analysis and immediate solutions even when facing special problems.

To stay competitive on market our customers are relying on long live machines and spindles.

With our service we can support our customers to succeed. We are looking forward to professional and close cooperation.
Success proves us right
Flexibility, focused on the interests of our customers as well as long experience in repair and modification of spindles, were the main reasons to find this enterprise.
In order to be able to produce competitively today, our customers depend on the long service life of their machines and spindles. With our services, we help to achieve this goal.
We are looking forward to a good and cooperative partnership